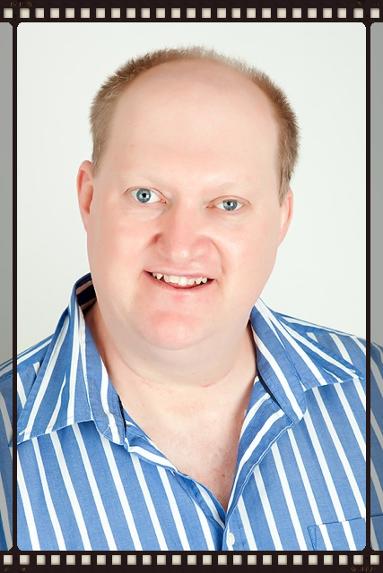 Craig Ingham
Craig is a well known Australian actor, Appearing on Stage, Film and Television. Please see video below for his recent work. For more detailed information, please click on his photo.
Best Actor ASIN Awards
2011 & 2013
(Australian Screen Industry Network Awards)
On the 7th of December 2011 and the 6th of December 2013, Craig was awarded " Best Actor " at the ASIN awards in front of a star studded full house in Brisbane. The awards are industry based and were voted by 9000 of his fellow peers
The ASIN Awards 2011
Craig, accepting his " Best Actor " award for his role in " God Bless Daddy "
This film scooped the pool that night with 5 out of the ten awards going to " God Bless Daddy "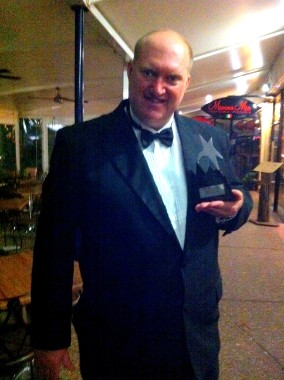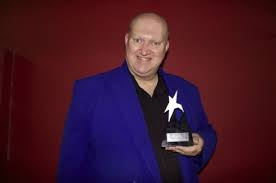 The ASIN Awards 2013
Craig with his 2013 "Best Actor" award for his role of "Consul Blat - in Beyond Redemption : Space Captain" at the Australian Screen Industry Network awards night.
Space Captain scoped the pool that night with 6 awards
Craig's Current Show Reel
Craig's Voice Overs
Craig is a talented Voice Over artist. Please listen to the mp3 to hear his a few of his previous recordings.
Craig Ingham - Retail.mp3
Welcome to the Lucky Country
Feature Film / Television
In addition to his work in theatre and live performance, Craig also has numerous Film and Television credits to his name, of which below are just a few
Craig's Latest Film appearance is as the " Alien Guard " in the Australian ScFi / Comedy Feature Film " Australiens "
Whack Job
Won first place in the 2010 " LMAO " Short film competition, held by " Australian Screen Industry Network
God Bless Daddy
Winner - Best Actor - Craig Ingham
Winner - Best Actress - Penny Anne Hoffmann
Winner - Best Screenplay - Leon Delaney
Winner - Best Producer - Maryanne Paterson
Winner - Best Short Film
2011 ASIN Awards
(Australian Screen Industry Network Awards)
World Stage Promotions ©2011 Mobile: 0413 312 786 Email : craig@worldstagepromotions.com Postal Address: P.O. Box 1432, Mudgeeraba. Old 4213, Australia