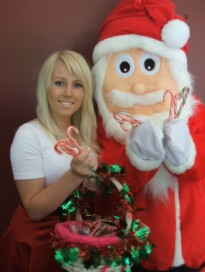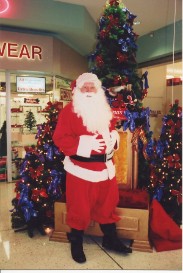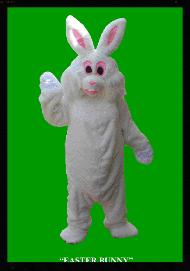 Seasonal Entertainment
Everybody enjoys the Festive Seasons and of course, a visit from Santa or the Easter Bunny makes it all that more special. Our Santa's and Easter Bunny's are available both domestically and internationally and will enhance your function with plenty of good cheer....Ho Ho Ho
Shopping Centre Santa's - Clubs - Breakfast with Santa-: Hotels - Easter Bunny
Easter Bunny Stage Shows - Christmas in July - Themed Christmas - Easter Performers
Easter Bunny
For the young and young at heart, the Easter Bunny is always a big hit. Watch people delight in a cuddle and free chocolate Easter Egg. Most often ask for a photo as well.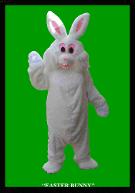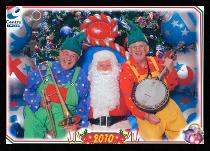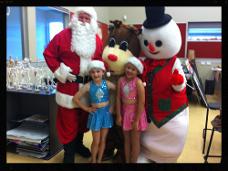 Santa and the Crew
Bring Santa, Frosty, Rudolph and the Christmas Dancers to your next event.
Santa delights the children with his special Balloon Twisting . Guess what Santa is making now.
There is plenty of fun, songs and dancing when Santa is in town. He is a real hit with children of all ages.
One of our Many Newspaper
Publicity shots for the
Easter Bunny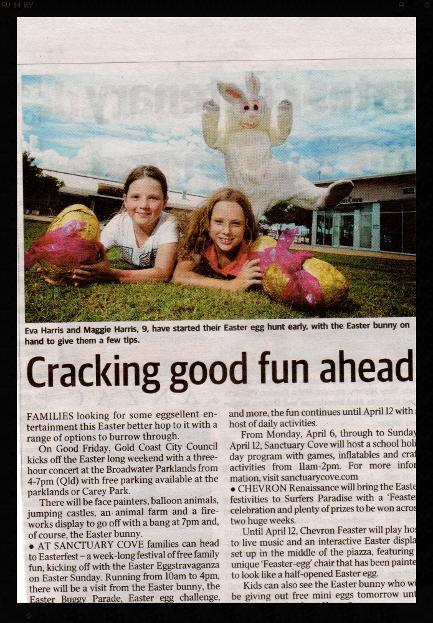 World Stage Promotions ©2011 Mobile: 0413 312 786 Email : craig@worldstagepromotions.com Postal Address: P.O. Box 1432, Mudgeeraba. Old 4213, Australia