Character Suits & Mascots
Our Character Suits are just the thing for Events, Promotions, Shopping Centres, School Fetes, Radio
and Corporate Promotions. Bringing laughter and entertainment to all.


Chester - Our Lovable Canine
Chester is always up for meeting new people and having lots of fun, perfect for Pet Store Openings School Holiday Events. He is a hit wherever he goes. Chester comes complete with chaperone and his own Doggy bowl in which he hands out Lolly Pops. We can customize this to promotional material that suit your needs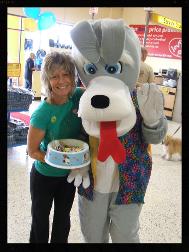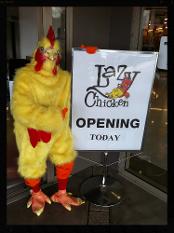 Meet Mr. Chook
Mr. Chook never gets in a flap, our commercial feathered friend loves to entertain people with his love of life and high energy. Along with his Chicken Master (Chaperone) they put smiles on peoples faces wherever they go.
World Stage Promotions ©2011 Mobile: 0413 312 786 Email : craig@worldstagepromotions.com Postal Address: P.O. Box 1432, Mudgeeraba. Old 4213, Australia